How to Upgrade or Install Firefox Browser
How to Upgrade or Install Firefox Browser
1. Open the Mozilla Firefox download site http://www.mozilla.com/en-US/firefox/personal.html using your current browser (e.g., Internet Explorer). This page will suggest the latest version of Firefox for download. Click on the Download Now button.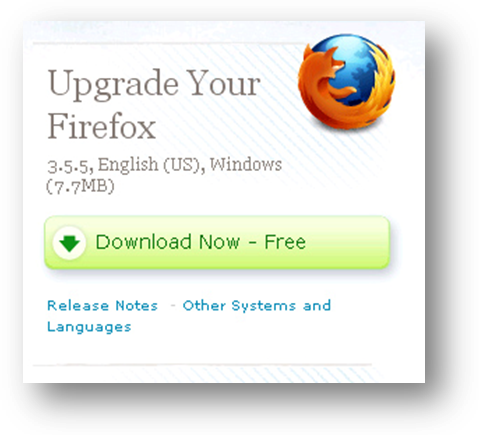 2. A warning pop up will ask you to Run, Save or Cancel installation. Click Run.
3. Wait for download to complete.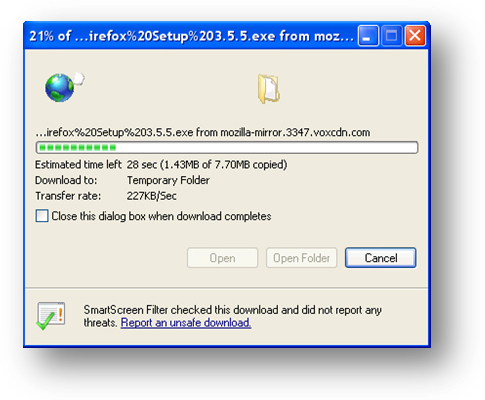 4. Click Run.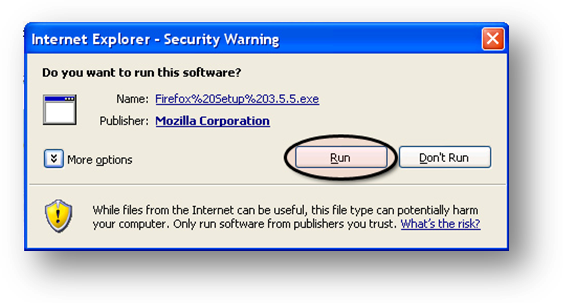 5. Wait for File to extract, and once the Mozilla Firefox Setup window opens, click Next.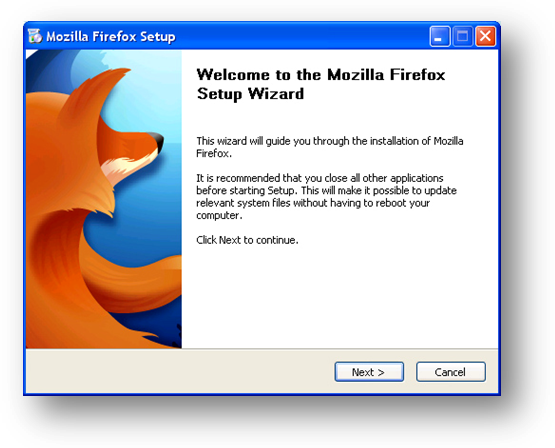 6. Select Standard Installation and click Next.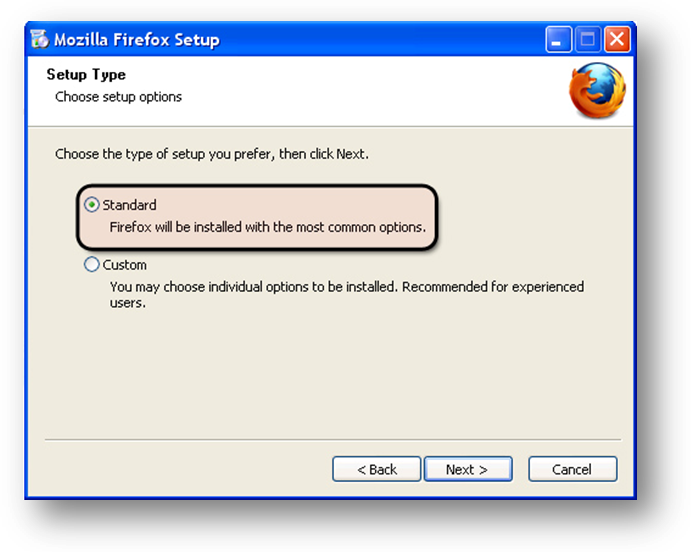 7. If you prefer a different browser as your default browser, uncheck the checkbox Use Firefox as my default web browser. Click Install.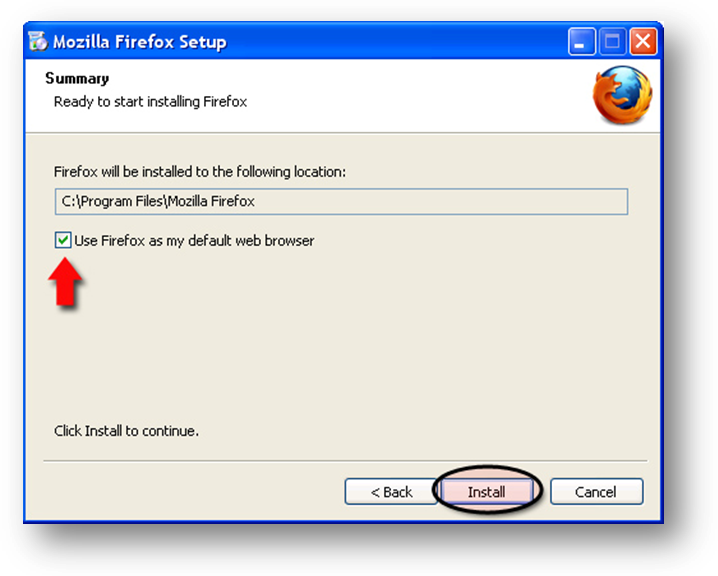 8. Wait for installation to complete and click Finish on the confirmation page.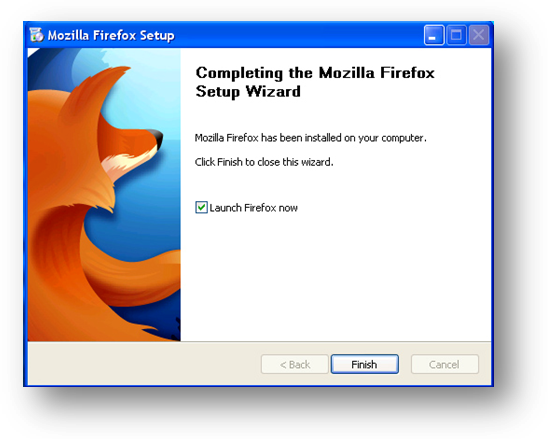 9. A Firefox icon will appear on your desktop.